PRESS RELEASE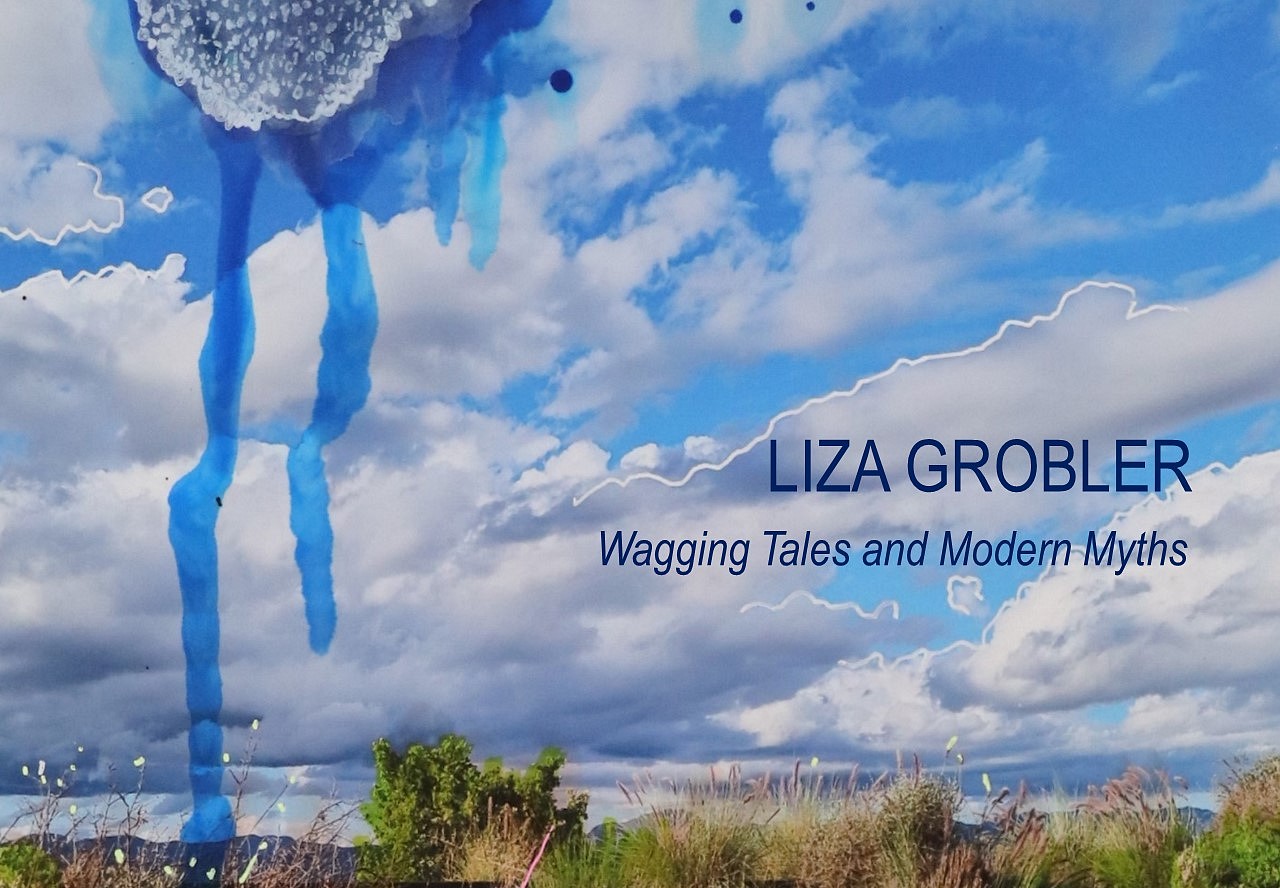 LIZA GROBLER - WAGGING TALES AND MODERN MYTHS
Jul 1 – Jul 31, 2022
Wagging Tales and Modern Myths

July 2022

After many decades in Cape Town, Grobler and her family relocated to the Klein Karoo during the pandemic. 'Wagging Tales and Modern
Myths' marks the first chapter in this new environment. It captures the spirit (and Spirits) of the Karoo in mixed media drawings.
These medium sized drawings are like windows onto the landscape, small portals that provide glimpses of other worlds: the photographic and
hand drawn elements blend fact and fiction. It combines folklore, personal impressions and geographical location. Grobler is spi nning a yarn,
telling a tale that is part of a larger narrative. The physical spaces tell many stories that overlap with imagined narratives. It is a landscape of
interconnections that each viewer has to negotiate for themselves . This ongoing series of drawings also forms the spine of Grobler's new short
film that is currently in process.
In recent years, Grobler made 'Voices from a Divided Fountain', a short film set in the Groot Karoo. The work debuted in Serb
ia, was screened in Cape Town and Franschhoek and was recently nominated as a top 10 finalist for the VAA Awards at Centro Luigi di Sarro, Italy. 'Wagging Tales and Modern Myths', is a sister project and prequel to this body of work.